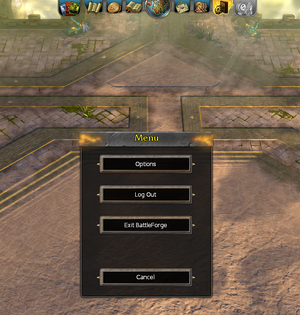 In SkylordsReborn players can always access the Menu using the "Esc key" or by clicking on the respective button in the forge menu bar. The opening window allows players to:
Open the settings
Log out of SkylordsReborn
Close SkylordsReborn
Close the menu window again
While watching a replay, the viewing speed also miraculously determines the speed at which the menu window opens.
Options
Clicking on the "Options"-button will open a window with multiple tabs that contain all the settings and options that can be customized by the player.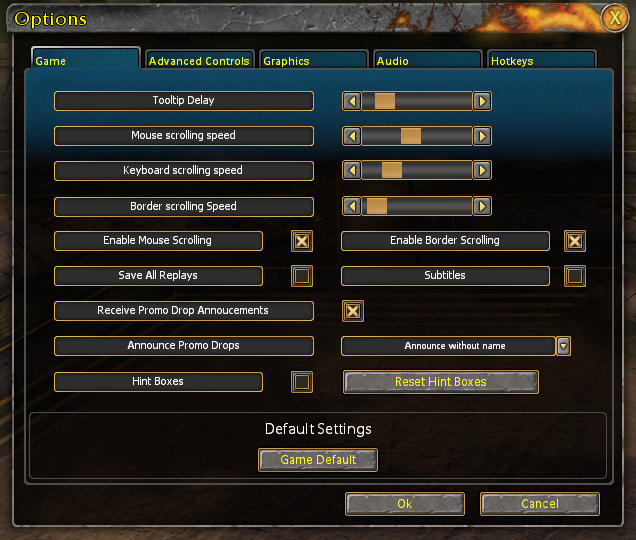 See also