Jurassic World: Dominion Dominates Fandom Wikis - The Loop
Play Sound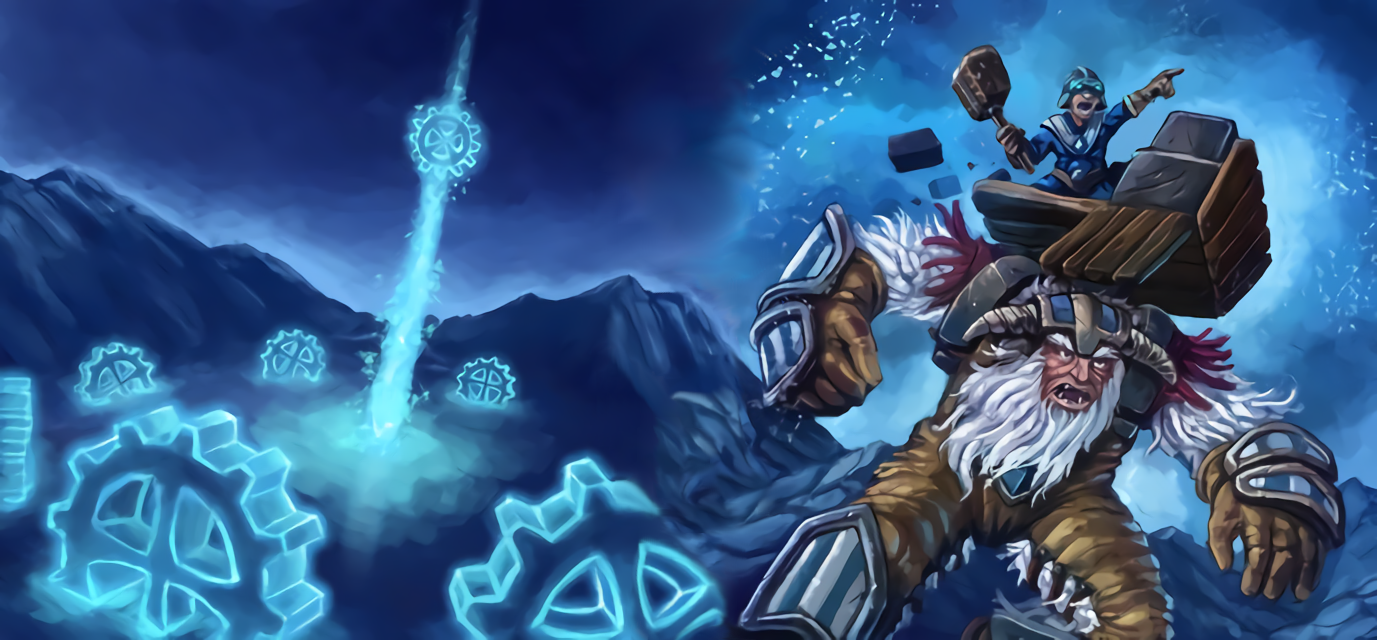 This article may need improvements to meet Skylords Reborn Wiki quality standards.
If you are familiar with the topic, please help to expand this article.
These pages may also need cleanup.
This page is automatically sorted into the category Cleanup required, until this box is removed.
In Skylords Reborn cards can be upgraded to improve in power. This may change their stats, costs, or abilities. Some cards even gain completely new abilities when upgraded. Card Upgrades and additional charges increase your deck level from 0 up to 120. Normal Card can be upgraded up to three times. Card Upgrading is performed in the Card Upgrades Window, which can only be accessed from the Forge User Interface, thus upgrading cannot be performed while playing a match. The process can be reverted.
The Card Upgrades Window can be opened from Inventory and right-clicking on a card or upgrade card and selecting Upgrade. Alternatively when the deck is
locked, right-clicking on the card in the deck directly opens the Card Upgrades Window. Be careful, since when the deck is
unlocked this will remove the card immediately from your deck!.
Obtaining Upgrades
Mission Reward
Card Upgrades are rewarded upon winning a Player vs Environment (PvE) mission. When playing alone 2 unique upgrade cards drop for you, playing with 2-4 players yields 4 unique upgrade cards. The dropped upgrade card's tier depends on the difficulty the mission was played in.
Drop Locations
Search:
Scenario Drop Locations
Card Name

R

Upgrade 1

(Standard)

Upgrade 2

(Advanced)

Upgrade 3

(Expert)

Crusade
Behind Enemy Lines
Behind Enemy Lines
Nightmare's End
Nightmare's End
Nightmare's End
Titans
Titans
Titans
The Soultree
The Soultree
The Soultree
King of the Giants
King of the Giants
King of the Giants
Titans
Titans
Titans
Sunbridge
Sunbridge
Sunbridge
Raven's End
Raven's End
Raven's End
Encounters with Twilight
Encounters with Twilight
Encounters with Twilight
Crusade
Crusade
Crusade
Convoy
Convoy
Convoy
Nightmare's End
Nightmare's End
Nightmare's End
Empire
Empire
Empire
Defending Hope
Defending Hope
Defending Hope
Crusade
Crusade
Crusade
Titans
Titans
Titans
Blight
Blight
Blight
Siege of Hope
The Guns of Lyr
The Guns of Lyr
Nightmare Shard
Nightmare Shard
Nightmare Shard
Siege of Hope
Siege of Hope
Siege of Hope
Defending Hope
Defending Hope
Defending Hope
Raven's End
Raven's End
Raven's End
Blight
Blight
Blight
Bad Harvest
Bad Harvest
Bad Harvest
Bad Harvest
The Insane God
The Insane God
Slave Master
Slave Master
Slave Master
King of the Giants
The Guns of Lyr
The Guns of Lyr
Ocean
Ocean
Ocean
Mo
Mo
Mo
Oracle
Oracle
Oracle
Mo
Mo
Mo
Slave Master
Slave Master
Slave Master
Slave Master
Slave Master
Slave Master
Raven's End
Raven's End
Raven's End
Ocean
Ocean
Ocean
Convoy
The Dwarven Riddle
The Dwarven Riddle
Blight
Blight
Blight
Slave Master
Slave Master
Slave Master
Convoy
Convoy
Convoy
Oracle
Oracle
Oracle
Mo
Mo
Mo
Blight
Blight
Blight
Siege of Hope
Siege of Hope
Siege of Hope
Mo
Mo
Mo
Mo
Mo
Mo
Empire
Behind Enemy Lines
Behind Enemy Lines
Nightmare's End
Nightmare's End
Nightmare's End
King of the Giants
King of the Giants
King of the Giants
Nightmare Shard
Nightmare Shard
Nightmare Shard
Bad Harvest
Bad Harvest
Bad Harvest
Slave Master
Slave Master
Slave Master
Defending Hope
Defending Hope
Defending Hope
Titans
Titans
Titans
Raven's End
Raven's End
Raven's End
Slave Master
Slave Master
Slave Master
Slave Master
The Insane God
The Insane God
Sunbridge
Sunbridge
Sunbridge
Titans
Titans
Titans
Encounters with Twilight
Encounters with Twilight
Encounters with Twilight
Oracle
Oracle
Oracle
The Treasure Fleet
The Treasure Fleet
The Treasure Fleet
Crusade
Crusade
Crusade
Nightmare Shard
Nightmare Shard
Nightmare Shard
Siege of Hope
Siege of Hope
Siege of Hope
Nightmare's End
Nightmare's End
Nightmare's End
Nightmare Shard
The Guns of Lyr
The Guns of Lyr
Convoy
Convoy
Convoy
Empire
Empire
Empire
Empire
Empire
Empire
Nightmare Shard
Nightmare Shard
Nightmare Shard
The Soultree
The Soultree
The Soultree
Raven's End
Raven's End
Raven's End
Ocean
Ocean
Ocean
Blight
Blight
Blight
Convoy
Convoy
Convoy

N/A

N/A

N/A

Defending Hope
The Dwarven Riddle
The Dwarven Riddle
Defending Hope
Defending Hope
Defending Hope
Empire
Empire
Empire
Nightmare Shard
Nightmare Shard
Nightmare Shard
Blight
Blight
Blight
Ocean
Ocean
Ocean
The Soultree
The Soultree
The Soultree
Raven's End
Raven's End
Raven's End
King of the Giants
King of the Giants
King of the Giants
Oracle
Oracle
Oracle
Mo
Mo
Mo
Empire
Empire
Empire
Nightmare's End
The Dwarven Riddle
The Dwarven Riddle
Nightmare Shard
The Dwarven Riddle
The Dwarven Riddle
Bad Harvest
Bad Harvest
Bad Harvest
The Treasure Fleet
The Treasure Fleet
The Treasure Fleet
Sunbridge
Sunbridge
Sunbridge
The Treasure Fleet
The Treasure Fleet
The Treasure Fleet
Convoy
Convoy
Convoy
Crusade
Crusade
Crusade
Bad Harvest
Bad Harvest
Bad Harvest
The Soultree
The Soultree
The Soultree
Convoy
Convoy
Convoy
Titans
Titans
Titans
King of the Giants
King of the Giants
King of the Giants
Convoy
Convoy
Convoy
Defending Hope
Defending Hope
Defending Hope
Bad Harvest
Bad Harvest
Bad Harvest
Nightmare's End
Nightmare's End
Nightmare's End
Sunbridge
Sunbridge
Sunbridge
The Treasure Fleet
Behind Enemy Lines
Behind Enemy Lines
Bad Harvest
The Guns of Lyr
The Guns of Lyr
Crusade
Crusade
Crusade
Titans
Titans
Titans
The Soultree
The Soultree
The Soultree
Sunbridge
Sunbridge
Sunbridge
Slave Master
Slave Master
Slave Master
The Soultree
The Dwarven Riddle
The Dwarven Riddle
King of the Giants
King of the Giants
King of the Giants
Raven's End
Raven's End
Raven's End
King of the Giants
King of the Giants
King of the Giants
Bad Harvest
Bad Harvest
Bad Harvest
Empire
Empire
Empire

N/A

N/A

N/A

Raven's End
Raven's End
Raven's End
Slave Master
Slave Master
Slave Master
Bad Harvest
Bad Harvest
Bad Harvest
Encounters with Twilight
Encounters with Twilight
Encounters with Twilight
Sunbridge
The Insane God
The Insane God
Slave Master
Slave Master
Slave Master
Empire
The Insane God
The Insane God
Nightmare Shard
Nightmare Shard
Nightmare Shard
The Treasure Fleet
The Treasure Fleet
The Treasure Fleet
Oracle
Oracle
Oracle
Encounters with Twilight
Encounters with Twilight
Encounters with Twilight
Crusade
Crusade
Crusade
Encounters with Twilight
Encounters with Twilight
Encounters with Twilight
Empire
Empire
Empire
Titans
Titans
Titans
Empire
Empire
Empire
Nightmare's End
The Dwarven Riddle
The Dwarven Riddle
Slave Master
Slave Master
Slave Master
Defending Hope
Defending Hope
Defending Hope

N/A

N/A

N/A

The Soultree
The Insane God
The Insane God
Siege of Hope
Siege of Hope
Siege of Hope
Ocean
Ocean
Ocean
Encounters with Twilight
Encounters with Twilight
Encounters with Twilight
Siege of Hope
Siege of Hope
Siege of Hope
Blight
Blight
Blight
Titans
Titans
Titans

N/A

N/A

N/A

Mo
Behind Enemy Lines
Behind Enemy Lines
Oracle
The Dwarven Riddle
The Dwarven Riddle
The Treasure Fleet
The Dwarven Riddle
The Dwarven Riddle
Nightmare Shard
Nightmare Shard
Nightmare Shard
The Treasure Fleet
The Treasure Fleet
The Treasure Fleet
Ocean
The Guns of Lyr
The Guns of Lyr
Nightmare's End
Nightmare's End
Nightmare's End
The Soultree
The Soultree
The Soultree
King of the Giants
King of the Giants
King of the Giants
Encounters with Twilight
Encounters with Twilight
Encounters with Twilight
Oracle
Oracle
Oracle
Bad Harvest
Bad Harvest
Bad Harvest
Nightmare's End
The Insane God
The Insane God
Defending Hope
Defending Hope
Defending Hope
The Soultree
The Soultree
The Soultree
Bad Harvest
Bad Harvest
Bad Harvest
Encounters with Twilight
Encounters with Twilight
Encounters with Twilight
Defending Hope
Defending Hope
Defending Hope
Defending Hope
The Guns of Lyr
The Guns of Lyr
Oracle
The Guns of Lyr
The Guns of Lyr
Empire
Empire
Empire
Ocean
Ocean
Ocean
King of the Giants
King of the Giants
King of the Giants
Convoy
Convoy
Convoy
The Soultree
The Soultree
The Soultree
King of the Giants
King of the Giants
King of the Giants
Encounters with Twilight
Encounters with Twilight
Encounters with Twilight
Oracle
Oracle
Oracle
The Soultree
The Soultree
The Soultree
Siege of Hope
Siege of Hope
Siege of Hope
Bad Harvest
Bad Harvest
Bad Harvest
Siege of Hope
Siege of Hope
Siege of Hope
Blight
Blight
Blight
Slave Master
Slave Master
Slave Master
Ocean
Ocean
Ocean
Titans
Titans
Titans
Titans
The Dwarven Riddle
The Dwarven Riddle
Siege of Hope
Siege of Hope
Siege of Hope
Raven's End
Raven's End
Raven's End
Raven's End
Raven's End
Raven's End
Empire
Empire
Empire
Convoy
The Insane God
The Insane God
Nightmare's End
Nightmare's End
Nightmare's End
Crusade
Crusade
Crusade
Raven's End
Raven's End
Raven's End

N/A

N/A

N/A

Titans
Titans
Titans
Sunbridge
Sunbridge
Sunbridge
Convoy
Convoy
Convoy
Mo
Mo
Mo
King of the Giants
King of the Giants
King of the Giants
Convoy
Convoy
Convoy
Bad Harvest
Bad Harvest
Bad Harvest

N/A

N/A

N/A

Sunbridge
Sunbridge
Sunbridge
Nightmare Shard
Nightmare Shard
Nightmare Shard
Crusade
Behind Enemy Lines
Behind Enemy Lines
Mo
Mo
Mo
Defending Hope
The Guns of Lyr
The Guns of Lyr
Sunbridge
Sunbridge
Sunbridge
Titans
The Dwarven Riddle
The Dwarven Riddle
Slave Master
Slave Master
Slave Master
Nightmare Shard
Nightmare Shard
Nightmare Shard
Empire
Empire
Empire
King of the Giants
King of the Giants
King of the Giants
Siege of Hope
The Dwarven Riddle
The Dwarven Riddle
Defending Hope
Defending Hope
Defending Hope
Siege of Hope
Behind Enemy Lines
Behind Enemy Lines
Empire
Empire
Empire
Bad Harvest
The Dwarven Riddle
The Dwarven Riddle
Nightmare's End
Nightmare's End
Nightmare's End
Siege of Hope
Siege of Hope
Siege of Hope
The Soultree
The Soultree
The Soultree
Nightmare Shard
Nightmare Shard
Nightmare Shard
Sunbridge
Sunbridge
Sunbridge
Nightmare's End
Nightmare's End
Nightmare's End
The Treasure Fleet
The Treasure Fleet
The Treasure Fleet
Empire
Empire
Empire
Blight
Blight
Blight
King of the Giants
King of the Giants
King of the Giants
Oracle
Oracle
Oracle
King of the Giants
The Guns of Lyr
The Guns of Lyr
Raven's End
The Insane God
The Insane God
Blight
The Guns of Lyr
The Guns of Lyr
King of the Giants
King of the Giants
King of the Giants
Nightmare Shard
Nightmare Shard
Nightmare Shard

N/A

N/A

N/A

The Treasure Fleet
The Treasure Fleet
The Treasure Fleet
Mo
Mo
Mo
Nightmare's End
Nightmare's End
Nightmare's End
Sunbridge
The Guns of Lyr
The Guns of Lyr
The Soultree
The Dwarven Riddle
The Dwarven Riddle
Empire
Empire
Empire
Defending Hope
Defending Hope
Defending Hope
Encounters with Twilight
Encounters with Twilight
Encounters with Twilight
Ocean
Ocean
Ocean
The Soultree
The Soultree
The Soultree
Crusade
Crusade
Crusade
Oracle
The Insane God
The Insane God
Convoy
Convoy
Convoy
Blight
Blight
Blight
The Treasure Fleet
The Insane God
The Insane God
Slave Master
The Insane God
The Insane God
Empire
Empire
Empire
Nightmare's End
Nightmare's End
Nightmare's End
Siege of Hope
Siege of Hope
Siege of Hope
The Treasure Fleet
The Treasure Fleet
The Treasure Fleet
Mo
Mo
Mo
Convoy
Convoy
Convoy
Crusade
Crusade
Crusade
Blight
Blight
Blight
Empire
Empire
Empire
The Treasure Fleet
The Treasure Fleet
The Treasure Fleet
Blight
Blight
Blight
Raven's End
Behind Enemy Lines
Behind Enemy Lines
Raven's End
Raven's End
Raven's End
Ocean
Behind Enemy Lines
Behind Enemy Lines
Empire
Empire
Empire
Nightmare's End
Nightmare's End
Nightmare's End
The Treasure Fleet
The Treasure Fleet
The Treasure Fleet
Oracle
Oracle
Oracle
Oracle
Oracle
Oracle
Slave Master
The Insane God
The Insane God
Encounters with Twilight
Encounters with Twilight
Encounters with Twilight
Empire
Empire
Empire
Titans
Titans
Titans
Nightmare Shard
Nightmare Shard
Nightmare Shard
Empire
Empire
Empire
Raven's End
Behind Enemy Lines
Behind Enemy Lines
Defending Hope
Defending Hope
Defending Hope
Blight
The Guns of Lyr
The Guns of Lyr
King of the Giants
King of the Giants
King of the Giants
Mo
Mo
Mo
Convoy
The Insane God
The Insane God
Empire
Empire
Empire
Siege of Hope
Siege of Hope
Siege of Hope

N/A

N/A

N/A

Nightmare's End
Nightmare's End
Nightmare's End
Oracle
Oracle
Oracle
Siege of Hope
Siege of Hope
Siege of Hope
Crusade
Crusade
Crusade
Crusade
Crusade